Green card
Marriage, Work and Family permanent residence
A Green Card holder is a status that grants a person authorization to permanently live and work in the United States. There are several ways to obtain a Green Card. Among them, it is possible to be sponsored by a family member or an employer located in the United States. If you would like to know if you are eligible a Green Card, please contact us for a free assessment.
Green cards for spouses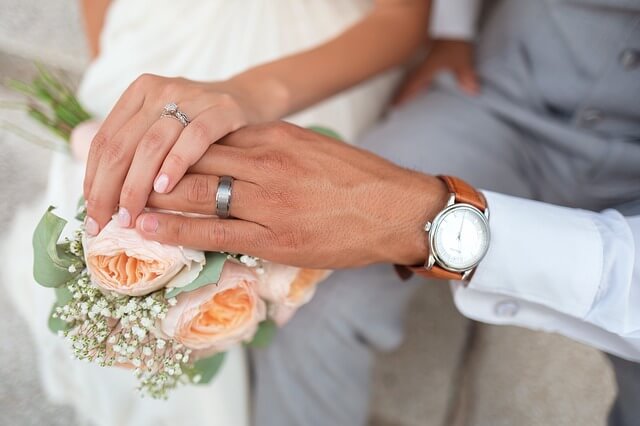 Marriage-based immigration
If you are an American citizen you have two ways to bring your foreign spouse (husband or wife) to the United States to live. They are:
Immigrant visa for a Spouse of a U.S. Citizen

Non-immigrant visa for spouse (K-3) - It is important to note that application for the nonimmigrant visa for spouse (K-3) who married a U.S. citizen must be filed and the visa must be issued in the country where the marriage took place.  After the visa process has been completed, and the visa is issued, the spouse can travel to the United States to wait for the processing of the immigrant visa case.
If you are not married yet, you may bring your fiancé(e) to the United States to marry; and live in the U.S.  A non-immigrant visa for fiancé(e) (k-1) is required to travel to the US for marriage. You must marry your fiancé(e) within 90 days after the entry into the United States.

Dependants under the age of 21 can be included on the application provided that they are supported 100% by the primary beneficiary of the application. In cases involving joint custody, legal documentation must be provided to ensure all parties with a responsibility for a child's well-being are aware of the intent to pursue permanent residency in the United States.
Green Cards Employment-based
Green Card from L-1A:  Certain multinational executives or managers can obtain their green cards by showing that they served for at least one year abroad in an executive or managerial position with the parent, subsidiary, or affiliated company of the U.S. Company.
This process requires the individual to have a permanent job offer from the U.S. Company to work in an executive or managerial position. The benefit of this visa is that the U.S.Company is not obligated to recruit Americans or demonstrate that Americans are not available to fill the position of the key employee.

Extraordinary abilities Green Card:  The extraordinary ability category is reserved for those immigrants with extraordinary ability in the sciences, arts, education, business, or athletics, as demonstrated by "sustained national or international acclaim" and "achievements recognized in the field through extensive documentation.This applies only to a small percentage of immigrants that have risen to the very top of their field. Such applicants do not have to have a specific job offer as long as they are entering the U.S. to continue working in the field in which they have extraordinary ability.This includes outstanding professors and researchers who are recognized internationally. No labor certification is required for this classification, but the prospective employer must provide a job offer and file a petition with immigration. 

There are various categories of permanent residency (green card) based on employment but will require the approval from the U.S. Department of Labor that must determine that no Americans are willing or able to fill the position in the United States.  These types of U.S. permanent residency (green cards) take many years to obtain.
We can help!
Let USA VISA EXPRESS assist you with your US immigration needs. We know we can help!  Take the first steps towards your new US Visa today.
Immediate FREE consultation

Flat Fees

Guaranteed 15 day service

Premium 48 hour emergency service
Immigration is complex. Let us simplify your immigration process.